hey guys, im selling this beast!
i havnt had it for long, two weeks infact.
guys i just need some money! please help
Alright im open to reasonable offerssss!!!!!!!!
pleasee help!
PM IF ANY OTHER QUESTIONS.
Make:Classic Army
Gun/Model: G3 SAR TAKTIK II
Accessories: case, bipod(& fixed), 500rnd mag, cleaning rod, instructions, 3300 BATTERY, its own box.
Condition: new!
FPS: 300
NO SPLITS
But happy to swap for ares L85
Price/Payment: 290 (not forgetting that i spent: 30 pound on the battery, 30 on the case, and 55 on the new stock ) ; THATS ALL INCLUDED!
Pictures: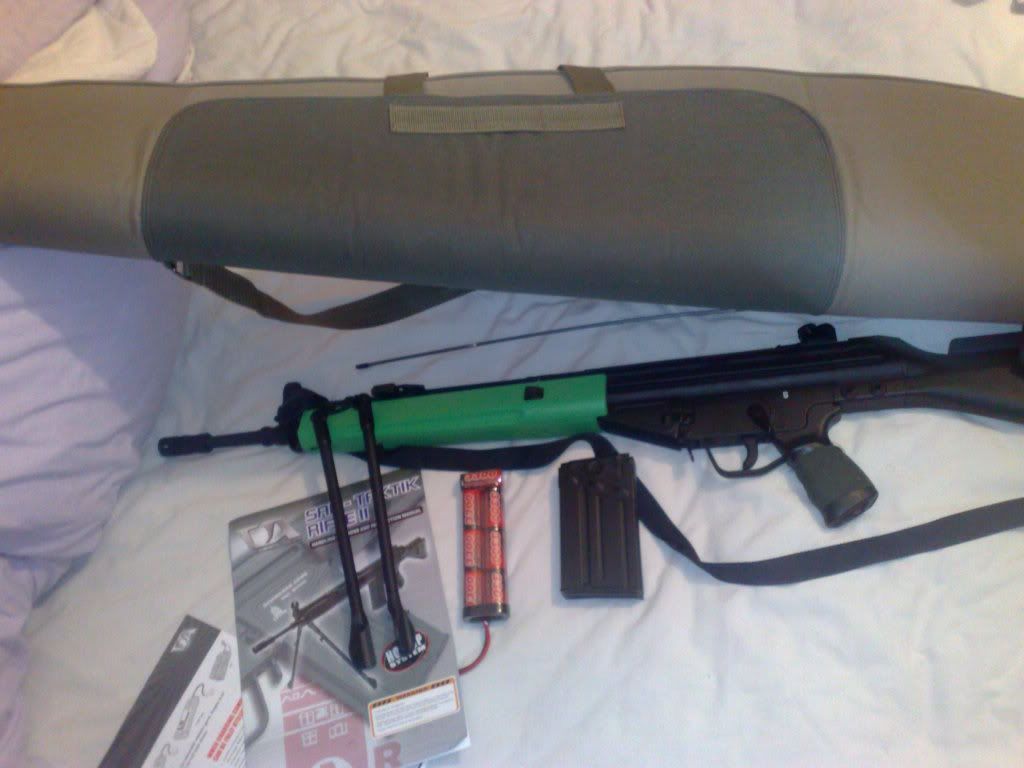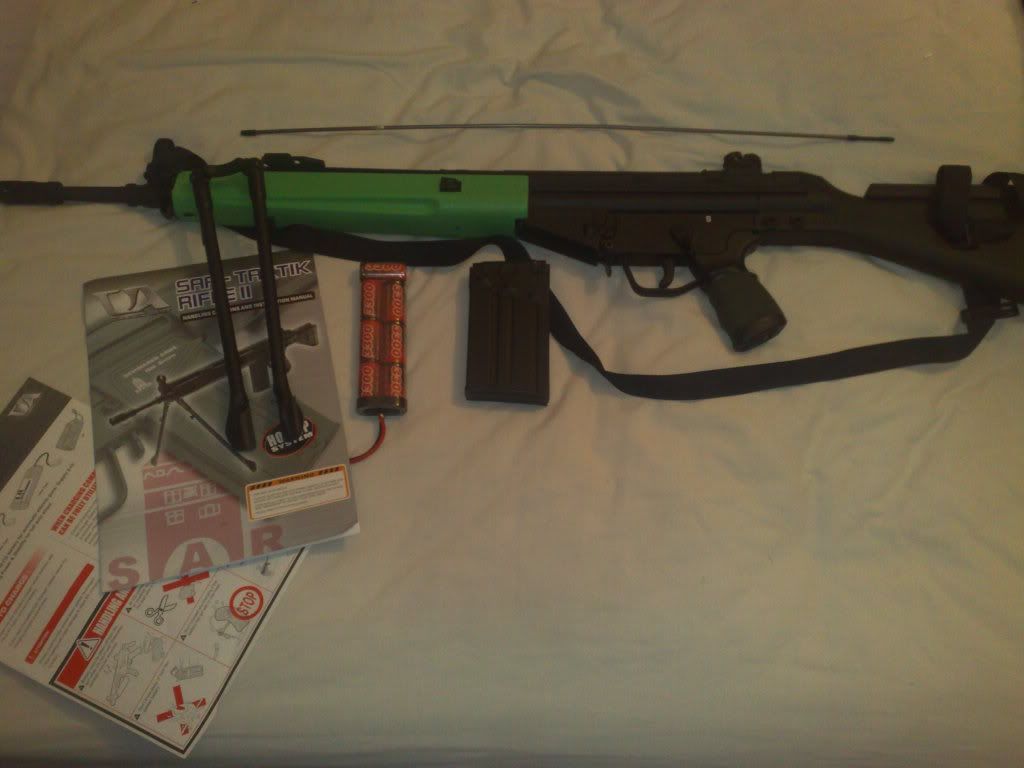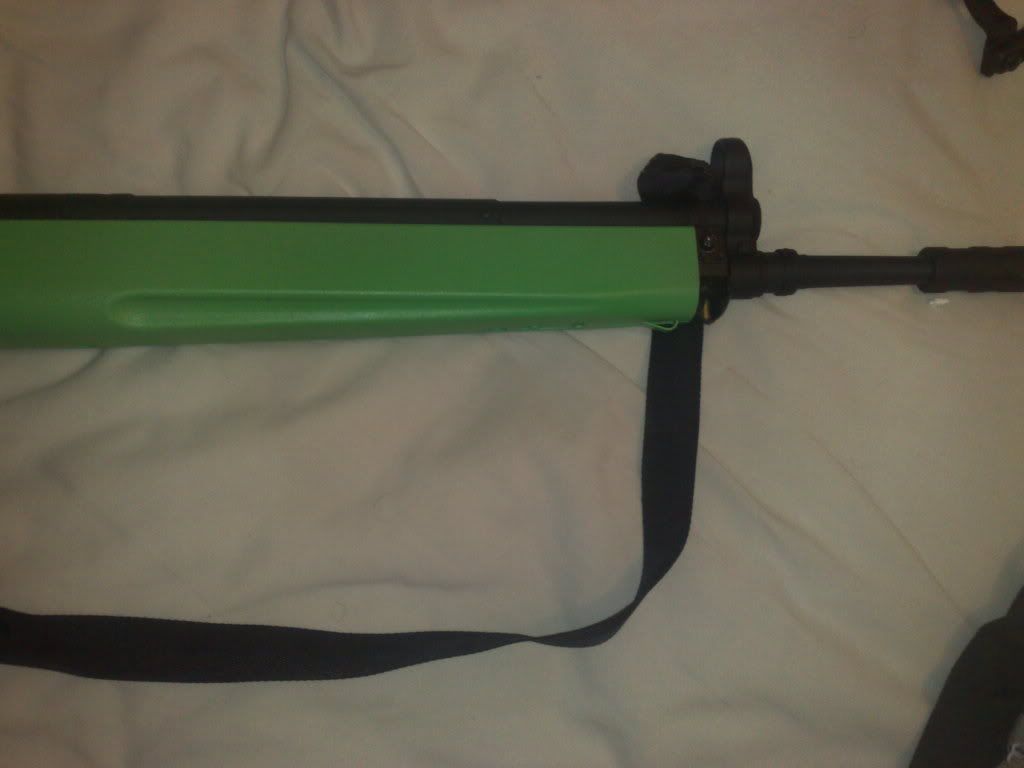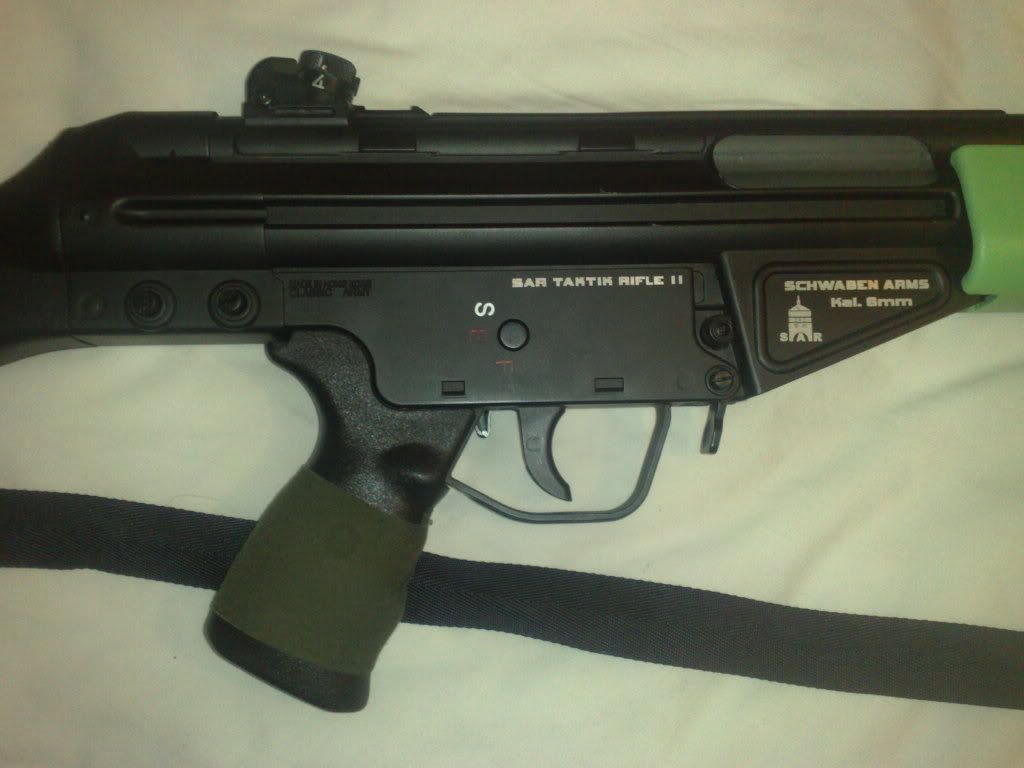 PM ME IF NEEDED.
Thanks Rosh.