You need to be logged in to see additionnal information and be able to contact the advertiser!
This advert is COMPLETED!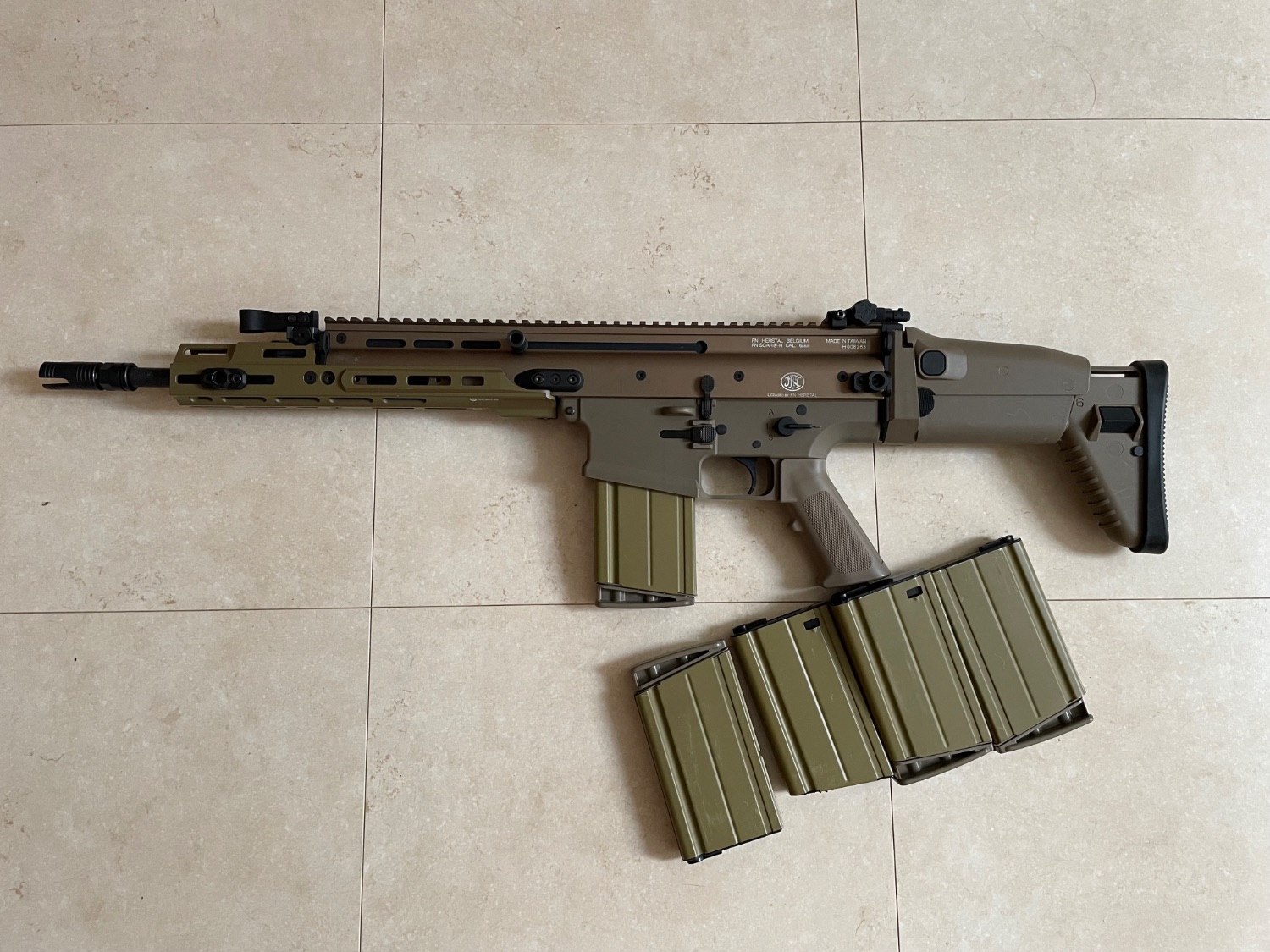 Advertiser

Feedback

15

0

0

- Rating 100%
Type of Advert

For sale or swap

Item Condition

Used

Time Left This advert is COMPLETED!
Quantity 1
0 Offers
0 Questions
515 views
Description
Cybergun VFC SCAR H, the rifle is boneyard as it currently has a Kythera in it which I want to keep. (Though, I'd consider trading the rifle in its built state for an MWS package)
The pistol grip has been modded for HPA, perfect to drop in your own engine. If you want to use this as an AEG it will need a new pistol grip.
comes with 
original aeg internals & rails (separate)
4 midcaps (filed around the top so that they fit, all have upgraded maple super feed springs installed) (£65 when new, + £18 for springs)
1 hicap
angry gun QD point (£20 when new)
Maxx SCAR hop unit (£58 when new)
PTS mrex
(note, the little mlok QD point on the mrex is not included, I left that on by accident)
 
price not including postage:
£320 (without MREX, original rails will be installed)
£395 (with MREX)
I will not sell the mrex separately 
---
- United Kingdom
---
---
Other adverts from LeafRaider
---
Other adverts from electric-rifles
---
---