Make: Ares
Gun/Model: SA80A2, L85A2
Accessories: Daniel Defence RIS, Surefire Torch (comes with 6 extra batteries), Elcan Spectre Dr 4x with illuminated (red/green) reticule, Grip pod, SA80 Sling, Vortex flash eliminator (not fitted), tan rail covers, original iron sights, Magpul PTS EMAG (120rnd), 7.4 2200 mAh Lipo.
Condition: Used, Skirmish Scratches, Ive used it once since I brought it and couldnt get along with it, range isnt amazing but this could be down to the fact that its just had a new hop rubber and the bb's I was using were too light .25's would give have been better.
FPS: Unknown
Splits/Swaps/Part Exchange: N/Y/Y
Price/Payment: looking for around £400 including postage and paypal, open to offers and will consider almost anything in part ex, but not GBBR's sniper rifles or chinasoft. Looking for a good pistol.
Pictures: below
Brought this as someones no expense spared project and cost them approx £800, base gun is ares, its had a Daniel Defence RIS fitted, issue tan rail ladder covers, issued grip pod (much better quality and feel than clones), clone surefire scout light torch.
Has a 20mm rail conversion fitted with a Elcan Specter clone 4x sight with illuminated red/green reticule.
Real steel sling fitted.
Has a 7.4v 2200 lipo fitted in the handguard (included)
internally it has had some internal upgrades for example Madbull Barrel 6.03, Hurricane polycarbonate piston, Guarder piston head and Guarder Black Hop Rubber.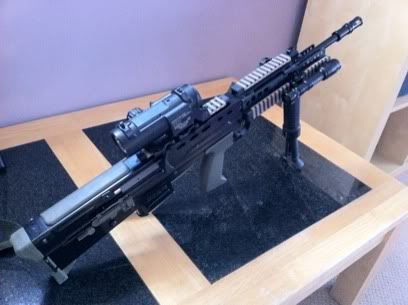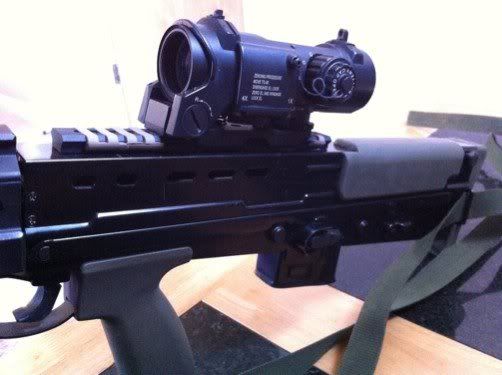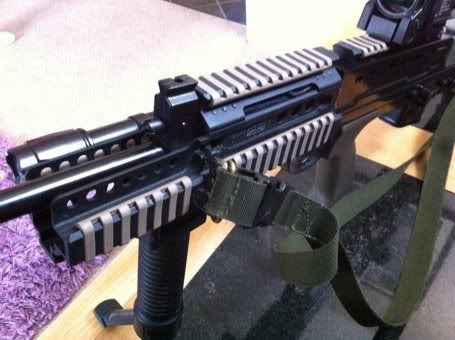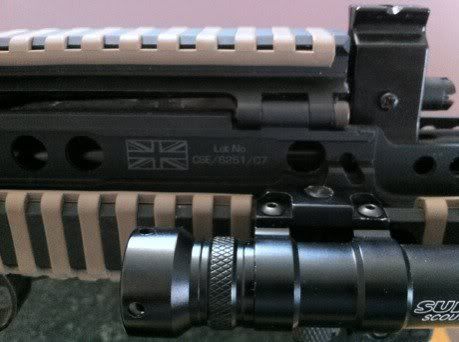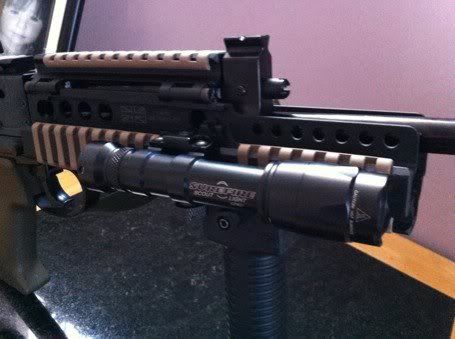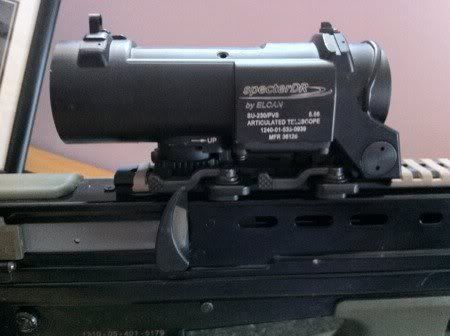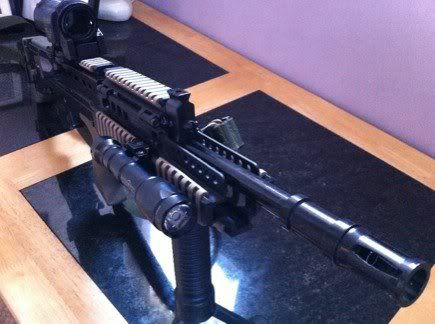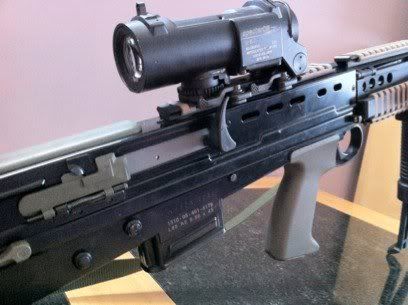 I would prefer a cash sale, but I will consider anything in part ex or as straight swap. So PM me with what you got.