Welcome to Airsoft Forums UK
Register now to gain access to all of our features. Once registered and logged in, you will be able to create topics, post replies to existing threads, give reputation to your fellow members, get your own private messenger, post status updates, manage your profile and so much more. If you already have an account,
login here
- otherwise
create an account
for free today!
#1
Posted 09 October 2011 - 02:24 PM
looking for an electric back up for my sniper like an MP5k, with extra mags, good quality please, £150 max!

---
#2
Posted 16 October 2011 - 04:35 PM
ive got a TM MP5 SD5
for £120 posted if your interested?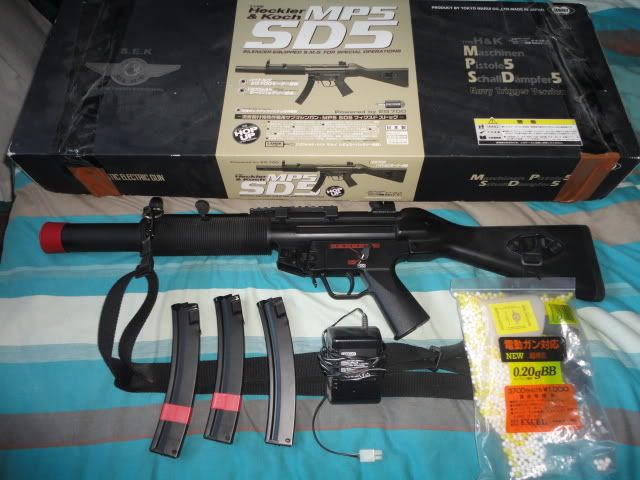 there is x2 hi caps (200 bb each)
charger
battery is in the stock
sling
there is a can of silicon spray
few bb i had left about 1000 odd
ive had it since new and done 3 skirmish days with it
battery needs a good charge
cheers from tom
---
---
0 user(s) are reading this topic
0 members, 0 guests, 0 anonymous users