Hi guys,
Up for sale is:
Make:
G&P (Magpul PTS official license)
Gun/Model:
M4 Carbine MOE (MultiCam)
Accessories:
• G&P 7.4v Li-Po Batter
• Lonex Flash Magazine (360 rounds)
• Added rails to foregrip on left and under side (N.B. These can easily be moved around the handguard)
• MBUS Rear Flip up sight
Condition:
This Rifle is in fantastic condition, it is as new and comes with the original Magpul box (as pictured) the body is off full metal construction
The barrel has also been upgraded to a Madbull 6.03 precision Barrel, giving it fantastic accuracy. The rifle is firing very well and reliably. This really is a lovely rifle, with proper water transfer Multi Cam. As you would expect it is firing very solidly, and produces a very nice thump on each shot, it is not screechy at all.
The only mark on the rifle is on the MBUS sight, where there is a slight scuff where the transfer is
I will Spray the Multi Cam areas black if the buyer so desires, and I will do it properly with primer and matt spray paint. I will also two tone if I have to but will charge £5 to do so, just to cover the paint costs.
FPS:
330 Mark
Splits/Swaps/Part Exchange:
No Thanks
Price/Payment:
£340 all in I will take offers (Payment methods – I will happily accept Paypal or Bank transfer at buyers preference)
Thank you all for looking and if you have any questions whatsoever do not hesitate to ask!
Im fairly new to this forum, but have well over 400 posts on other along side 100% good feedback
Thanks
Pictures: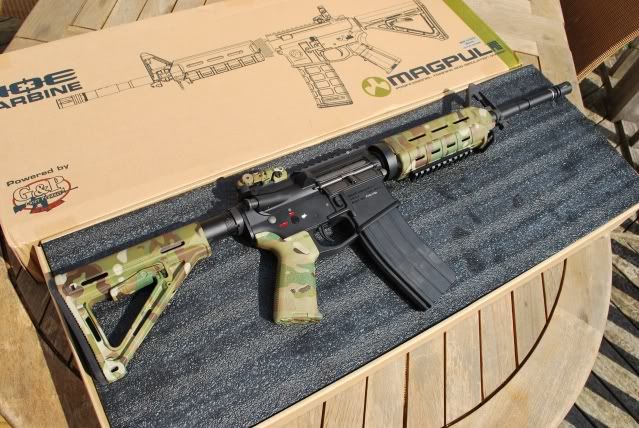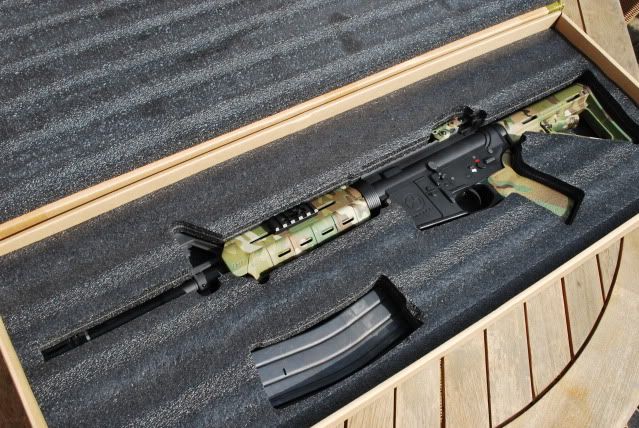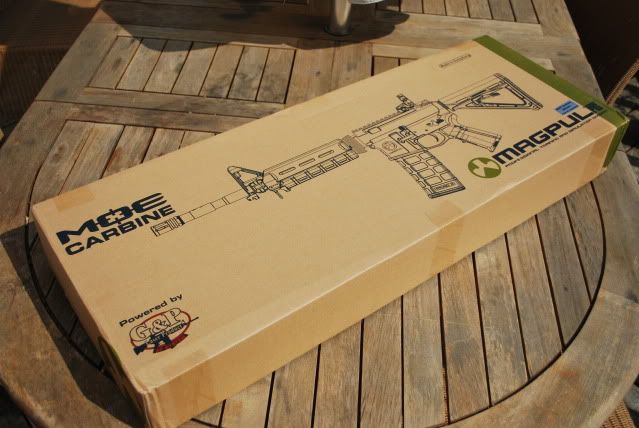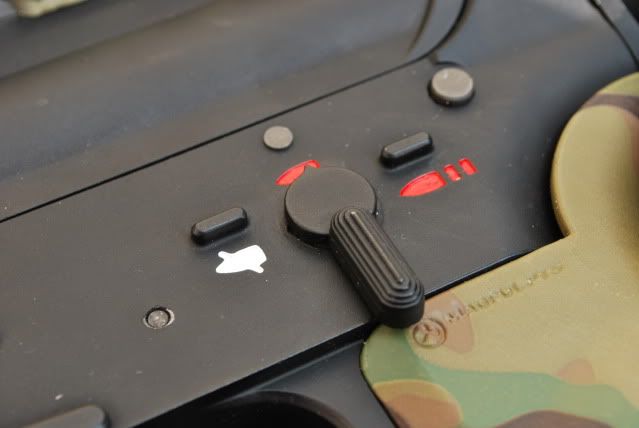 N.B I will throw in a bottle of BB's