Hey all, first off I am sorry about the naff posed pics. I played in this gear last weekend but didnt get a single piccie so I got dressed up in the back garden :/
Anyway, Gunman airsoft are running a Cold War Filmsim game in september (see here for more details
http://gunmanforum.c...?showtopic=5969
) and so I thought I would sort out my loadout. I have a few Russian loadouts already but I decided to start afresh.
I chose to do a VDV (Soviet paratrooper) Recon LMG gunner, circa 1981. The cost is extortionate!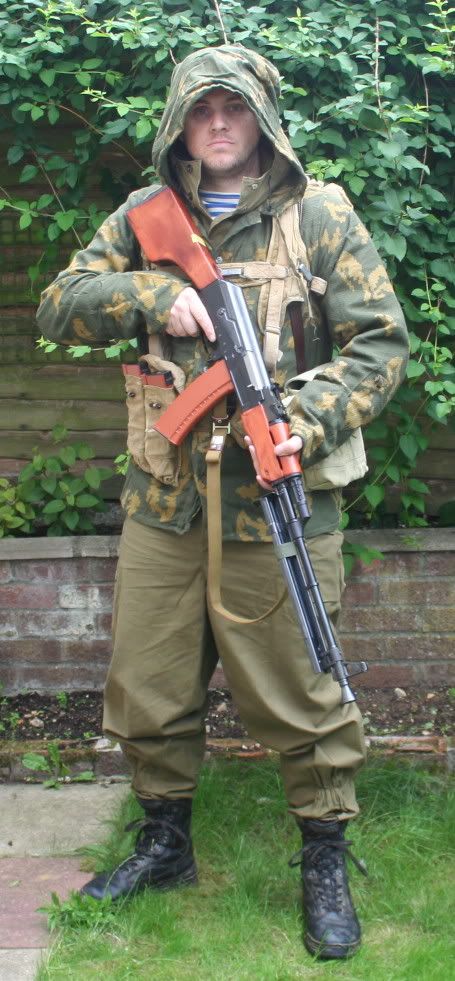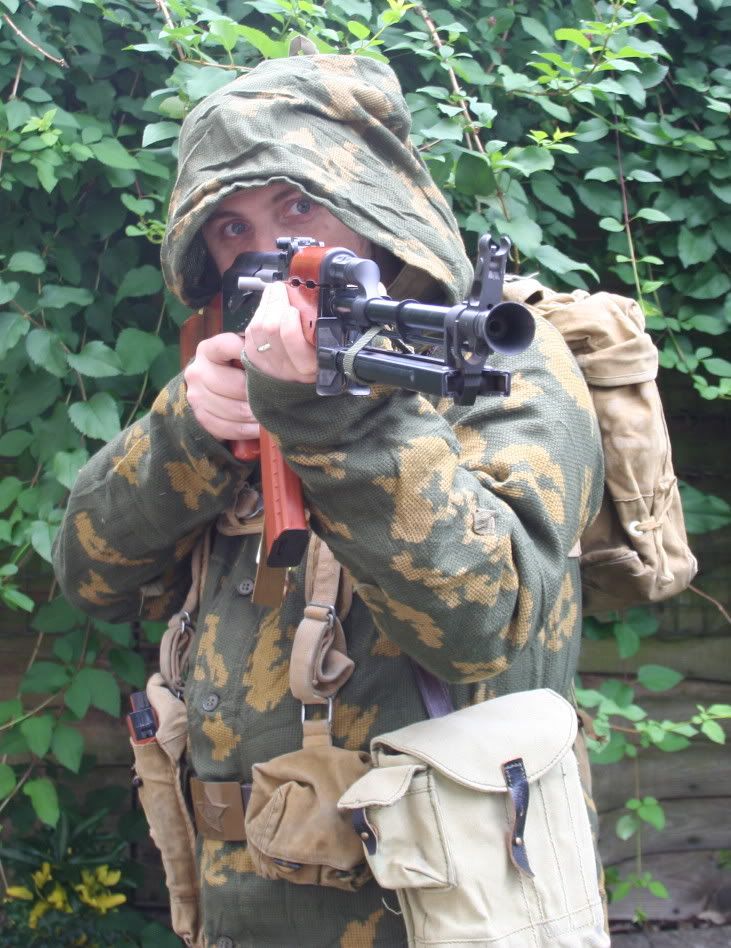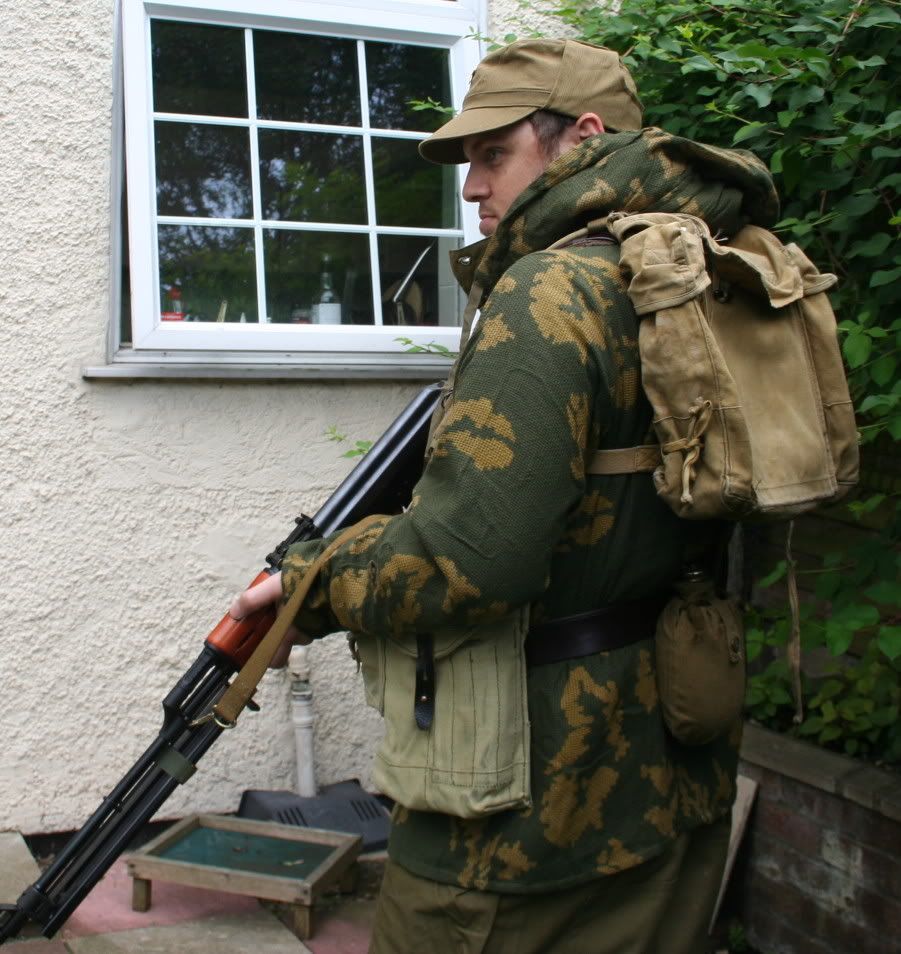 Kit List:
Clothing:
KZS-1 Sniper Suit (Jacket Used Only) £50
VDV Landing Suit (Modern but a close copy of the original) £60
Telyshanka (Striped Light Blue under-shirt) £8
Soviet Kepi £10
Webbing and Loadbearing:
Soviet Belt and 'Y' Strap webbing (Got 2nd hand from a friend) £10
RD-54 Backpack (Original from 1st Chechen war. Has bloodstains on the back. These are very hard to source over here in the original khaki colour) £60
AK 4xMag Pouch £10
Water Bottle and Pouch £5
Weapons:
SRC RPK Gen III
RPK Sling £10
7x 150rd Ak74 Midcap Mags
It took me quite a while to put it all together but I think it looks the bollocks. Loads of people mentioned it at my skirmish (somebody even tried to buy my RD-54 from me!).
Hope you like it and it inspires some other Russian/Soviet loadouts
Laters Comrades!