hey guys im new to this forum but been airsofting for few years and now
im selling my incomplete ICS m4 project ...
first off i rebuilt this all from scratch only had the lower half of the gear box that worked ..
right ok, here we go
AGE- LESS THEN 4 MONTHS
MAKE- ICS
MODEL- M4 CUSTOM
BATTERY- DEANS 9.6V 3300 MAH
RANGE 40-50 FT
FPS-300-320
good points . less then 500 rounds through her only had to check wiring worked and airseal was correct to adjust hop up also . 2mid caps only has passed through her
NEW PARTS - new full metal body top half and bottom half
new motor installed as one came with was burnt out
new tm hop rubber and bucking
new inner barrel .04
new top half gear box
new piston, piston head, cylinder also polished,cylinder head
new trigger.
bad points
only bits is that it needs 3 new parts
selector plate- £15 from
ics mag catch- £6.50 from
and m4 handguards £10-15 from ....
then she is fully functional
comes with 2 prong large tamiya charger . the way ive wired it means can be changed from the deans battery to a tamia batter with the changing of the bullet connectors ..
note this DOES NOT come with the acog ....
AS IT INCOMPLETE BUT FULLY WORKING
pics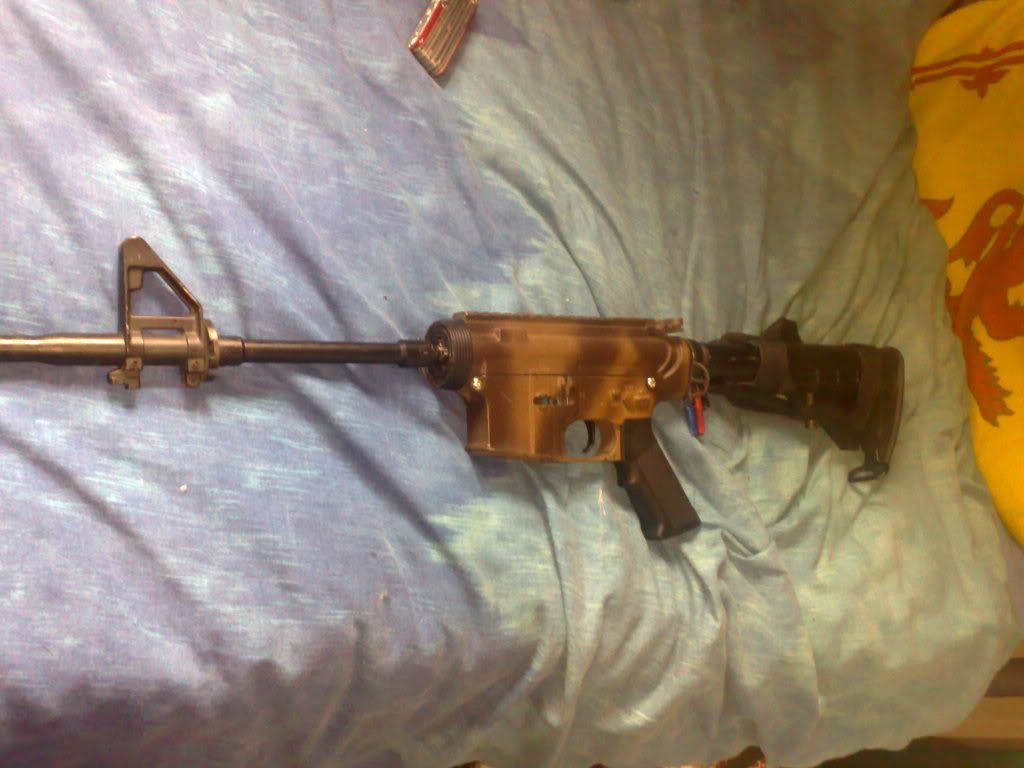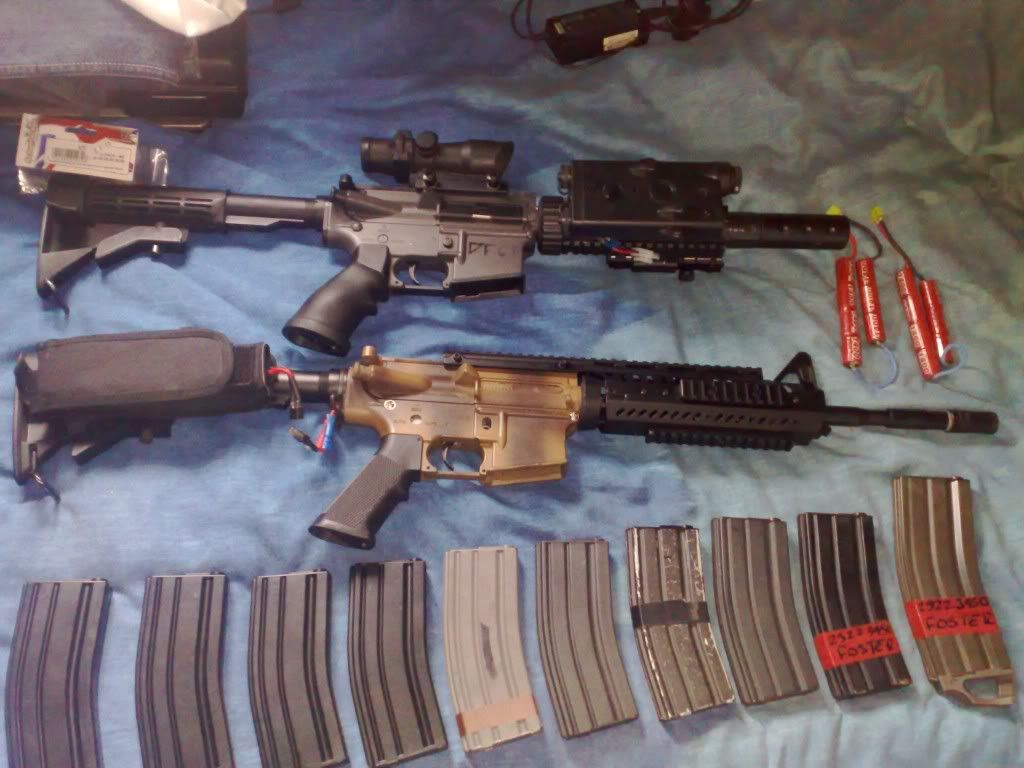 this has now had a new hop rubber installed and a new ca high torque and a new casv
and as been looking for the base model of it is 300 plus the upgrade cost . . so as if was brought new would set you back nearly £450-500
im selling for £220 posted
or will swap for the following
tanka m700 gas sniper rifle with extra mags
kjw m700 full length not take town with extra mags
agm gbb m4 with extra mags and enhance charging handle