Hey Guys,
Selling my CA M15A4 Tactical Carbine
It has seen a few skirmishes, but has been well looked after.
It has had an ICS RAS/RIS system added to it.
Please find the listing below:
Make:
Classic Army
Gun/Model:
M15A4 Tactical Carbine
Accessories:
Boxed
Classic Army Magazine
1 x LoCap
1 x Star LoCap
Large battery - Doesn't hold charge very well any more.
3 point sling.
All covers for the RAS/RIS
Black RAS/RIS Vert Grip
Also comes with the original grips that were in place before the RAS/RIS was installed.
Condition:
Very good condition, some wear from skirmishes, but well looked after.
FPS:
Box FPS.
Splits/Swaps/Part Exchange:
No splits, swaps or exchanges
Price/Payment:
RRP for this new is £279.99 for the M15 plus approximately £100+ for the RAS/RIS system, £20 for the vert grip, £20 for the sling, and extra for the locaps and battery
The M15 comes in the original box, as does the vert grip.
Looking for £215 plus postage ONO
If paying via paypal, buyer pays fees.
I also have a G&P M203 for sale - Some light scratches, comes boxed with a 165? round moscart shell. If one wants to buy the package all together, I'll do it for £275
, or the M203 is £110 ONO on its own with the shell.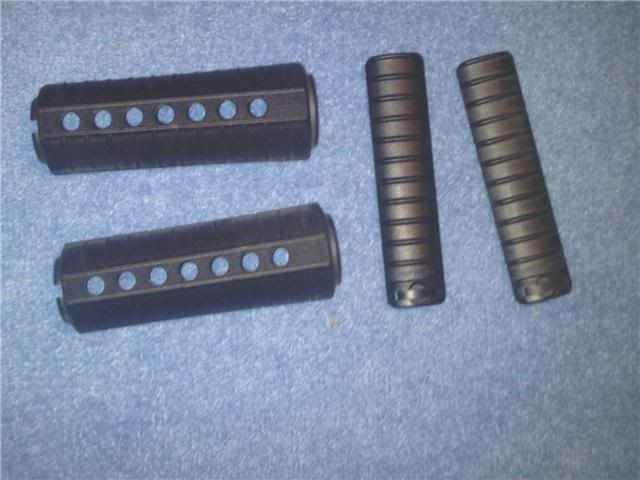 NOTE: Will ONLY sell to those UKARA Registered - Proof WILL be needed!