Getting out of airsoft as i hardly ever go any more and selling the cash for stuff for my bike.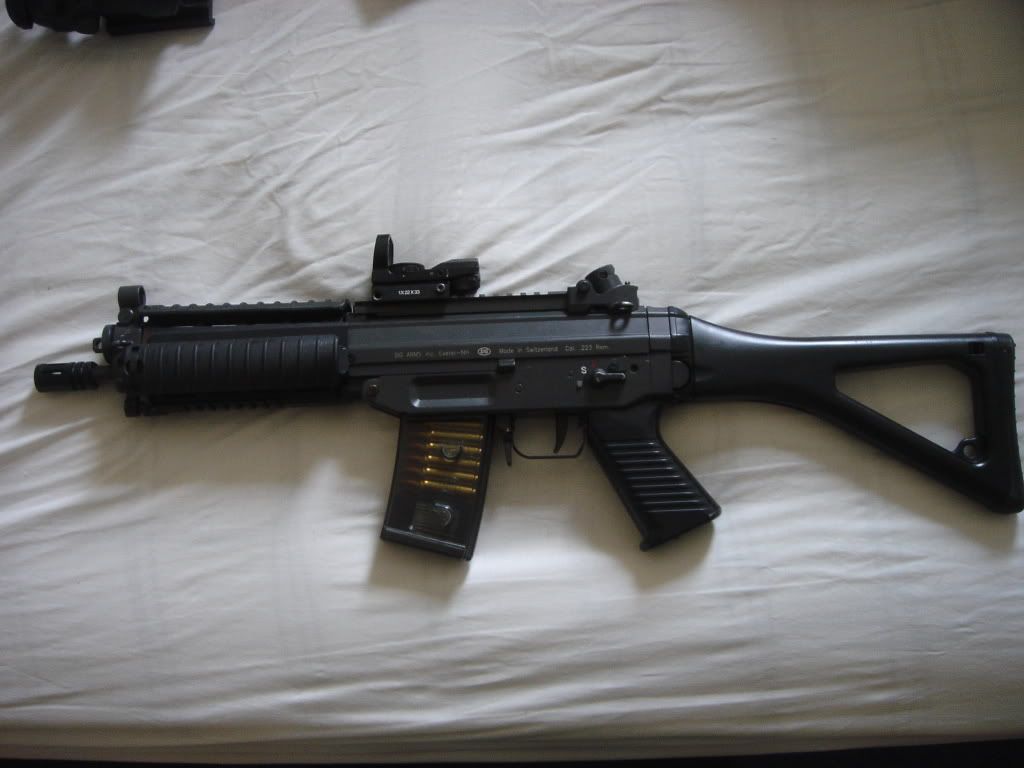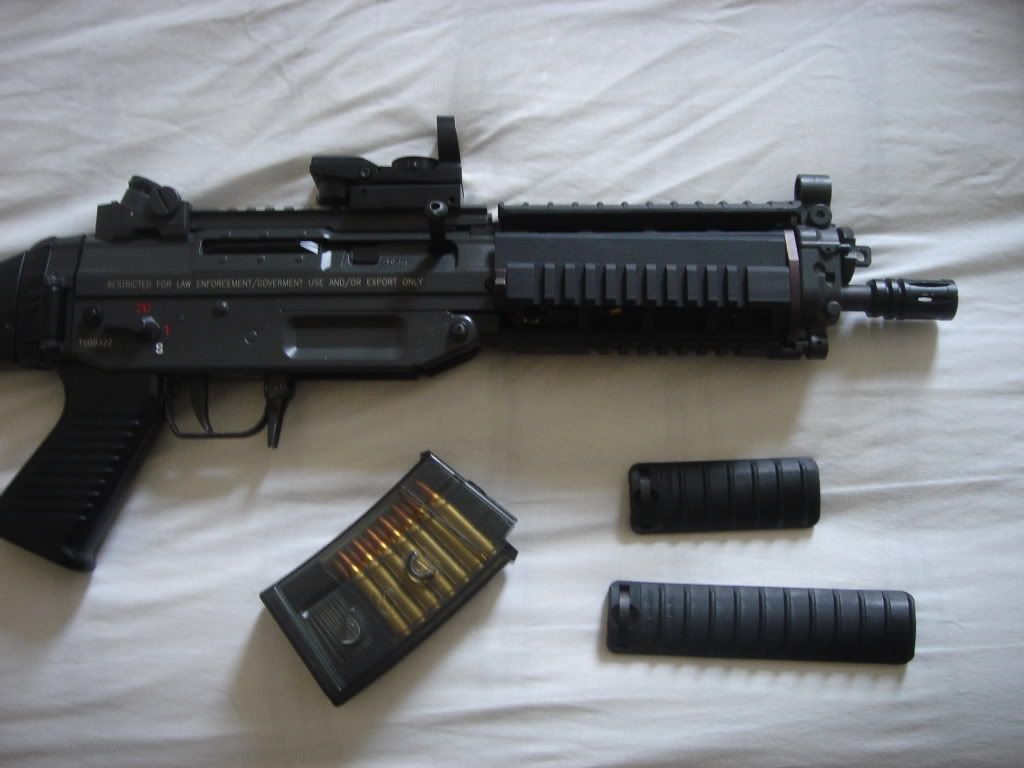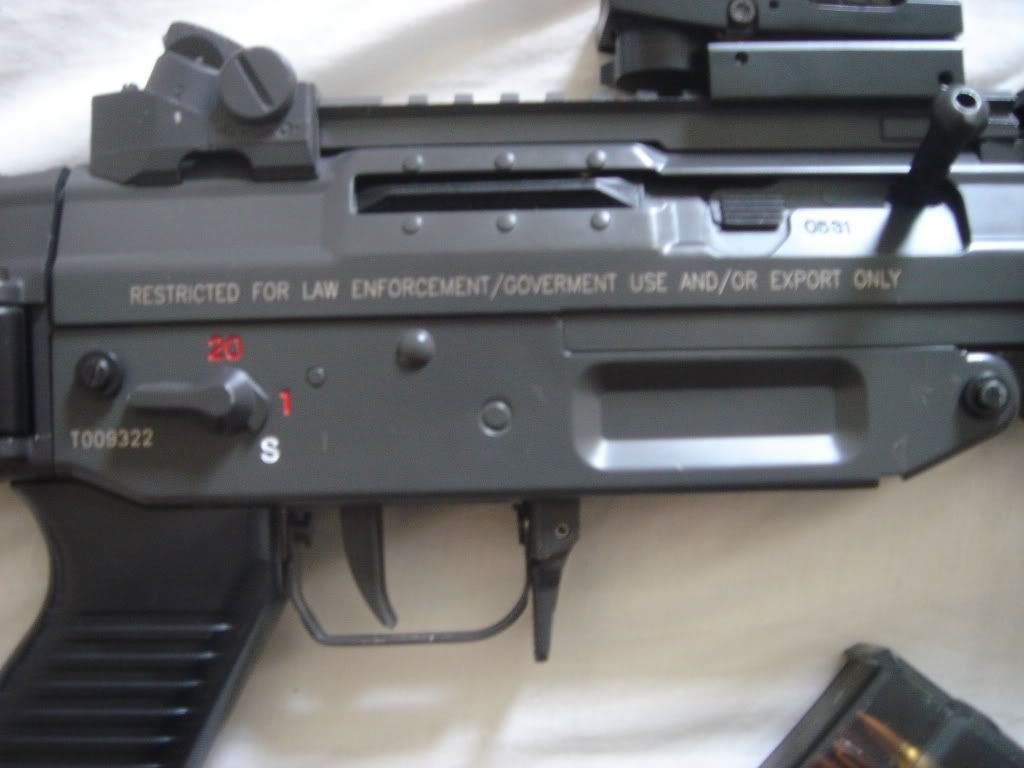 Original TM 552 from new.
Upgraded internals by Urban Assault.
Hurricane full metal body
Front replaced with metal RIS
Genuine US Army Knights Wrm RIS covers
2 LO CAPS
6 HI CAPS
Screw on silencer thrown in
Batts, Box and other extras thrown in etc
£350 + postage
Only skirmished twice and looks great.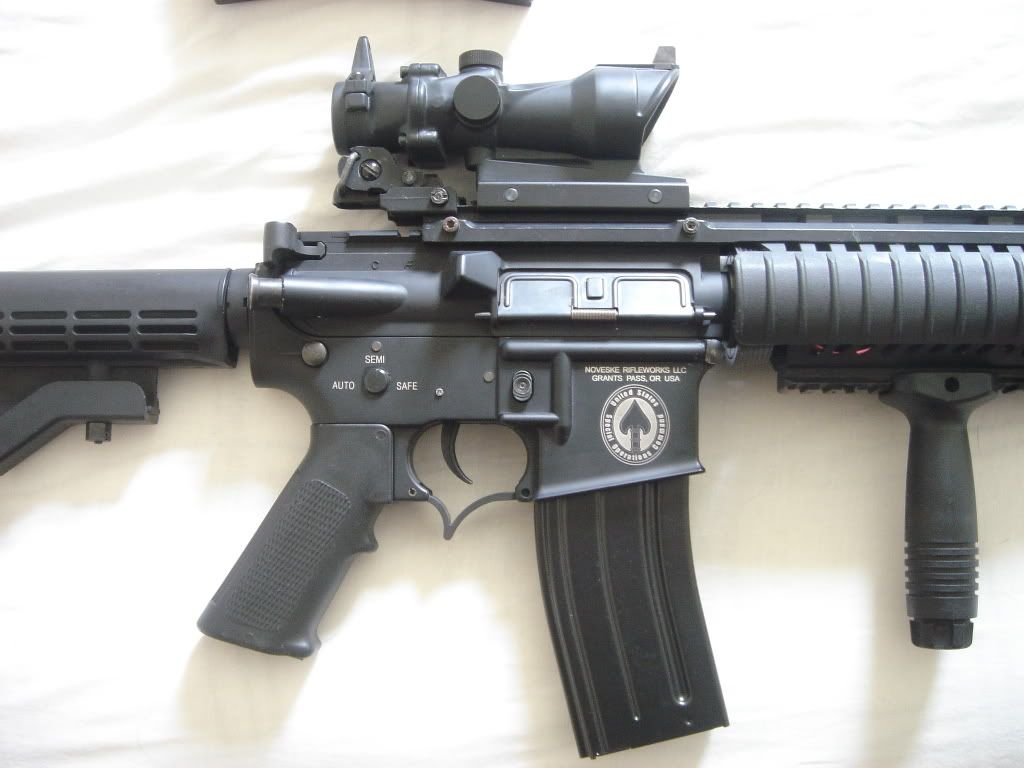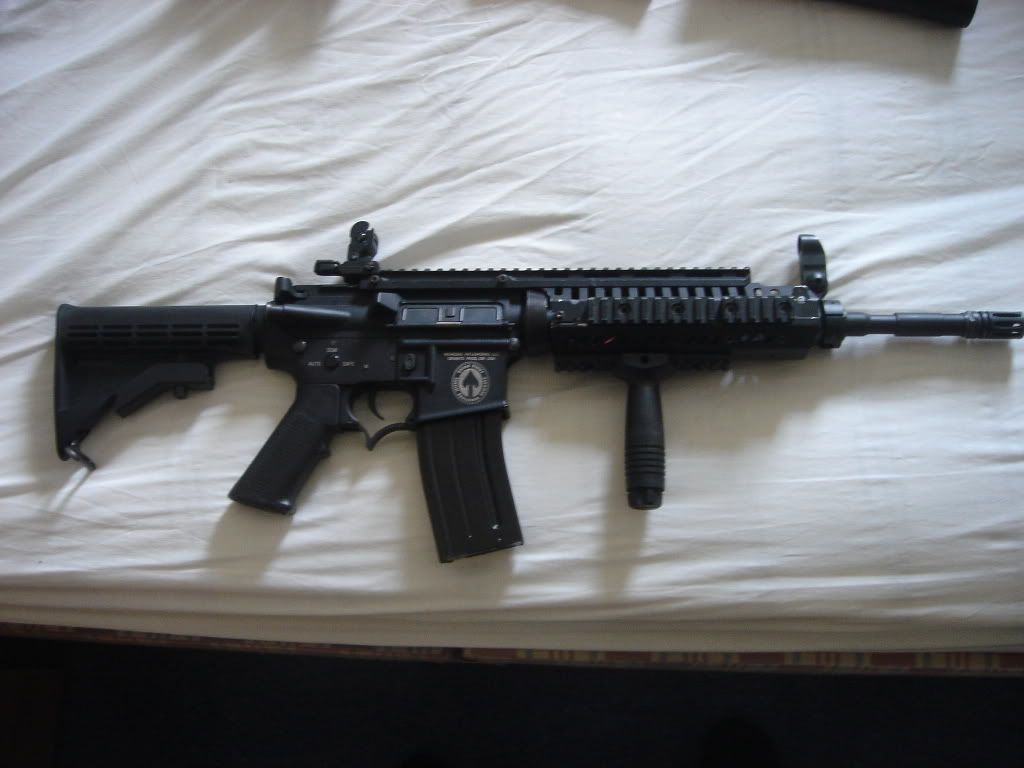 Custom M4 RIS/RAS with full metal.
Quick remove Silencer front end (in pics)
Short CQB barrel (not shown but takes a minute to fit if you're doing urban.
Genuine US Army Knights Wrm RIS covers
Noveske full metal body (£100 on its own!!)
Spring up iron sights (full metal)
ACOG replica sight
3 HI CAPS
few other extras
£190 + postage
FAULTS (better to be honest!)- needs new spring for cocking lever (cocking lever still secure and really easy to sort)
- Fire selector switch is a bit loose.
Seen some use but still in good condition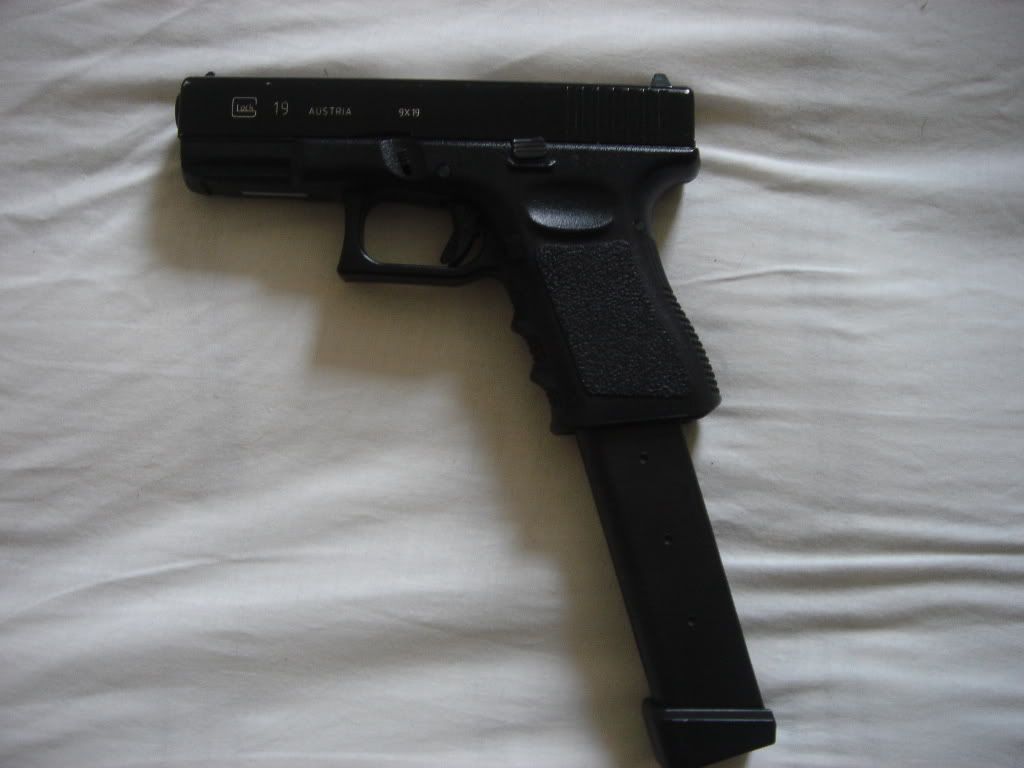 KWS Glock - Used but still fully working and minor scratches (2 mags and extended mag as in piccy).
£50 + post
TM P226 - Never skirmished and like new. Comes with spare threaded barrel and silencer (2 mags)
£65 + post
I'm near swindon if you'd rather collect.
Any questions or offers (but no swaps thanks), please let me know.
Cheers
SM